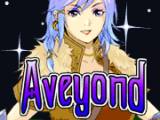 If you're an adventurer who's tired of shallow stories with quick fix gameplay, you'll be stunned by the depth and detail of this hidden gem. Try Aveyond today, and discover for yourself why it's won over 20 awards!
---
Aveyond is an RPG that puts you in the shoes of Rhen Darzon, a 15 year old girl from the peaceful village of Clearwater. You will travel with her as she explores new islands, each with its own unique towns and villages. Every step of the way will uncover new twists and turns to the engrossing story, as you meet new characters and learn more about the world of Aveyond.
The game features 60 different quests to complete, each of which can be completed at your own pace so you won't be rushed through the story. Take some time on the side to buy a house, adopt some pets or even let your characters marry!
Aveyond's world contains 50 different locations, where you can meet new characters and expand your team. You can dress your team members and choose who will be on the front line, allowing you to tailor your team to your own style of play.
As you progress you through the story you will encounter new monsters to battle. You can see monsters wandering around the maps, so you won't be caught off guard by random battles and you can freely play without being constantly interrupted.
Aveyond has won over 20 different awards, including Game Tunnel's "Game of the Month", and has plenty of features to keep you thoroughly entertained.
Aveyond is brought to you in conjunction with Amaranth Games.
Screenshots
Click an image to view a full size screenshot.
| | |
| --- | --- |
| | Explore 50 unique locations with their own personality. This screen shows your home town of Clearwater, where the annual apple picking festival is the highlight of the year. Relax and unwind as you watch smoke billow from the chimneys and butterflies float freely around the fields. |
| | Relax and unwind as you explore at your own pace. Aveyond allows you to complete each of its 60 quests at your own pace, so you're free to explore the beautiful landscapes and locations at the speed you want to. |
| | Customise your characters and choose your party members. Aveyond lets you dress your characters in a variety of different items and choose who will fight in your party. Tailor your team to the strengths and weaknesses of your enemies, and play in your own style. |
| | Aveyond features an immense and immersive story, where your actions determine the ending. Unravel twists and turns as you explore Aveyond's many lands. Your actions will determine the ending of the game, so every choice you make is important. How you choose play is entirely up to you! |
| | Use skill and strategy to battle and defeat monsters. Aveyond features turns based combat, where brains as well as brawn will grant you victory. Defeat monsters using weapon-based attacks or spectacular magic. You won't be bothered by random encounters as you can avoid enemies you do not wish to fight. |
Features
Winner of over 20 awards!
Non-linear adventure – complete quests at your own pace
Immersive, well-written story
Different endings depending on your actions
Beautiful and detailed graphics
Enchanting music
Fun for all ages!
Dress your characters
Full Version Benefits
Unlimited play
Complete all 60 quests
Explore all 50 unique locations
Marry your characters
Buy a house and adopt pets
Capture a dragon and ride it to different areas
---