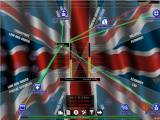 Take control of your own democracy in this award winning strategy game! Decide on which policies to introduce, balance the budget and try to please enough of the voting population to stay in power. Democracy's turns-based gameplay will challenge your strategic thinking skills and give you a chance to flex your brainpower.
---
Democracy is a turns-based political strategy game that puts you in charge of your very own country. You'll have to decide which policies to enact to please the most voters, and you'll need at least 50% of the votes to stay in power. Democracy features an in-depth voter model, and you'll have to balance every policy to try and please the most people.
The turns-based gameplay lets you take as long as you need to decide on which action to take, and there is always plenty of advice available on the potential outcomes. The easy to use interface makes playing the game simple, so you can concentrate on making the choices that matter.
Democracy is brought to you in association with Positech Games.
Screenshots
Click an image to view a full size screenshot.
Note: The full game displays at a higher resolution so the text is more readable.
| | |
| --- | --- |
| | Manage your county's finances. Democracy lets you see information about every aspect of your country and where its money is going. Just remember that you'll always upset somebody when you make budget cuts! |
| | Decide which policies will be made law. Throughout the game you'll to make tough decisions about the future of your country. You'll be given in-depth advice about the consequences of each action, but ultimately you'll have to make the final call. |
| | Improve your strategic thinking. Running a country isn't as easy as it sounds, and Democracy is as close as you'll get to the experience! You'll learn all about politics, and improve your forward thinking skills and your diplomacy. |
Features
In-depth gameplay will keep you entertained for many hours
Great game to teach political themes – perfect for politics students!
Turns based so you can play at your own pace
Winner of Game Tunnel's 2005 Game of the Year
Full Version Benefits
Unlimited play – serve for as long as you can!
More challenges to overcome
---