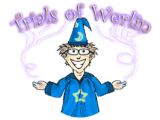 Help Werlin to conquer the Wizard's Labyrinth and become a fully qualified wizard. Use your magic to overcome vicious monsters, explore cunning mazes and dodge dangerous traps in this true test of skill and wizardry.
---
The Trials of Werlin is a fun puzzle game where you must use magical spells to guide Werlin through each obstacle-packed maze so that he may become a fully-qualified wizard. Collect magical orbs that are scattered around the level, and power-up your spells. You'll need them to get past challenges such as columns of fire and bottomless pools of water!
Every level is packed full of devious puzzles that require logical thinking in order to solve them. You'll need to use every skill at your disposal to beat each of the game's 45 challenging levels.
The Trials of Werlin is a non-violent puzzle game that all the family can enjoy. Help improve your mental abilities, and have fun at the same time! With monsters, magic and mazes and to play with, Werlin will give you weeks of fun and enjoyment.
The Trials of Werlin is brought to you in association with Bantam City Games.
Screenshots
Click an image to view a full size screenshot.
| | |
| --- | --- |
| | Forty-five levels to test you to the limit. Each level contains unique challenges for you to overcome, including columns of fire, bottomless pools of water and even zombies and skeletons! |
| | Seven unique spells to use. Spells include levitation, freeze and teleportation. |
| | Improve your logical thinking ablities Use each of Werlin's spells to solve devious puzzles. For example, use ice magic to freeze pools of water to create a path. |
Features
45 unique and challenging levels
7 Different spells to use
Lots of monsters and traps to overcome
Non-violent fun for all the family
Full Version Benefits
Unlimited play
Access all 45 different levels
Use all 7 spells
New obstacles to overcome
Hours of puzzling fun
---