As I've mentioned before, I'm currently running the Office 2007 beta. Recently I've been getting the error "The document could not be registered" every time I create a new document, change the style set and at other times.
Apparently the problem is due to the "DCOM Server Process Launcher" service not starting. I was unable to start it manually, but after setting it to start automatically I was able to repair the Office installation and get things running as normal. It also fixed a problem I was having with the MSI installer service, which had stopped me from updating Windows as well as running most installers.
Fixing the DCOM Server Process Launcher
First of all, you need to open the "Services" manager. You can do this either by selecting "run" in the start menu and typing "services.msc", or going to "Control Panel", then "Administrative Tools" and selecting "Services".
You should see a window similar to the following: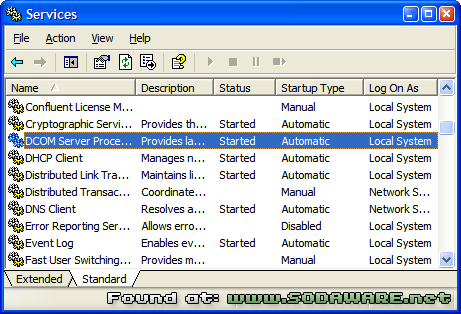 Select the item named "DCOM Server Process Launcher", right click and select "Properties". This should bring up the following dialog: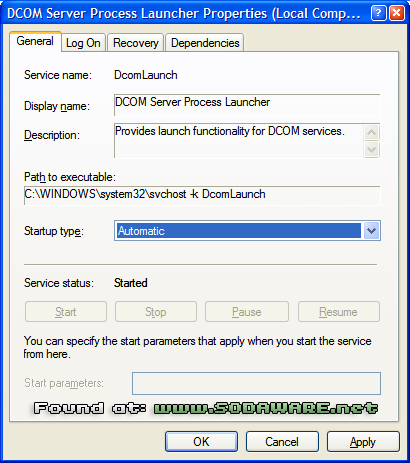 Select "Automatic" from the "Startup type" drop down, and then select "OK". Close the service manager, and then you'll need to reboot.
Repairing the Office 2007 Installation
Once you've rebooted, you should be able to repair your Office installation. Go to the control panel, select "Add or Remove Programs" and select the entry named "Microsoft Office Professional Plus 2007 (Beta)". Click the button called "change", and then select "repair" from the options. This should then start the repair process. It took quite a while for me, so you might want to make a cup of tea or knit a jumper whilst you're waiting. Once it's finished, it'll ask you to reset. Once you're reset your machine, everything should be back to normal. Phew!
Update: Jack and Mike have both found that giving the document file a shorter name can solve this problem too. Cheers!
Updated 2: Al Simon also encountered this problem, which was caused by a corrupted file. You can view his solution in the comments below.